11 WWE Money In The Bank 2019 Impulse Reactions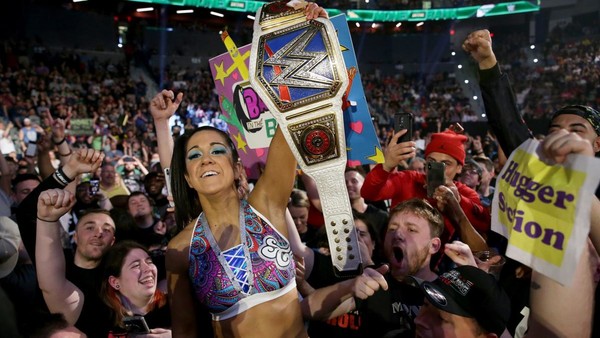 The very placement of this year's Money In The Bank on WWE's pay-per-view calendar elevated it beyond the already-elevated status it's experienced as one of the company's biggest shows over the past decade - the magic briefcase is being used to try and fix a growing problem.
It was just over a year ago that fans left early during a horribly-received Roman Reigns/Samoa Joe main event. It capped off an atrociously poor Backlash card that kicked off arguably the worst post-WrestleMania season in company history. Hideously boring television made no use of the momentum coming out of the event when it wasn't featuring Ronda Rousey, as characters slumped back into the grind.
The organisation tried multiple times to present a reinvention of the wheel in recent months, but it was WrestleMania where they elected to show, rather than tell. Within weeks, everything had gone mad again, with only this pre-arranged card capable of resetting the course for the good of the summer.
Cashflow isn't currently an issue in WWE - of this much we know - but creative bankruptcy couldn't just be fixed with a magic briefcase. Or could it?