Arrow Season 7: 5 Ups & 3 Downs From 'Star City Slayer'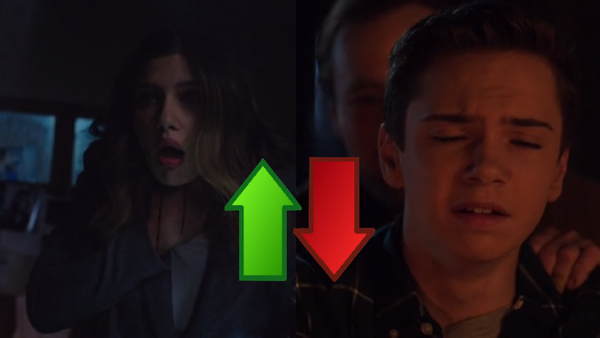 Contains spoilers for Arrow Season 7, Episode 13.
With its documentary-themed 150th episode behind it, Arrow returned to its darker roots in this week's instalment, with the newly-reunited Team Arrow finding themselves trapped inside their very own horror movie as they sought to protect their leader and his family from the Star City Slayer.
The slayer, however, had other plans and, after a violent rampage on the city, he took Oliver, William and Felicity hostage in their own home in an attempt to catch up with his "old friend". This just so happened to take place right when William was having issues with the way he was being treated by his father and ultimately set the stage for an emotional conclusion.
Elsewhere, Curtis had to figure out how he wanted to share his talents with the world while Dinah was struggling with the fact that everyone knew she was the Black Canary, with both arcs providing us with shocking outcomes.
'Star City Slayer' successfully utilised a self-contained plot to delve into some of the season's deeper stories while laying the groundwork for its future ones. Though not perfect, it was a solid attempt at tying everything together.
First, the positives...