Why Men In Black: International Failed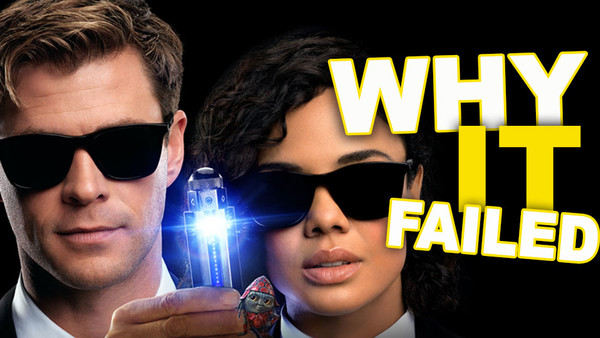 It's been a bad year for Hollywood blockbusters. Sequels to ailing franchises like X-Men: Dark Phoenix and Godzilla: King of the Monsters, alongside would be reboots like Hellboy and Men in Black: International have failed miserably both critically and commercially, and it's that latter sci-fi adventure that's the latest victim.
Sony have tried to get a brand new MiB film off the ground for years, originally greenlighting a crossover with the then recently-revived 21 Jump Street franchise, and later morphing into a soft-reboot starring Tessa Thompson and Chris Hemsworth. Though it had plenty of talent behind and in front of the camera, with Straight Outta Compton's F. Gary Gray directing and a star-studded cast including Liam Neeson, Emma Thompson, Rebecca Ferguson and Kumail Nanjiani, but a damning 24% approval rating from critics on Rotten Tomatoes and a $30 million opening weekend indicates something went terribly wrong.
The film itself isn't great; it's not terrible, but it's completely devoid of exciting moments, original ideas, and totally wastes the chemistry between its two leads. Apparently it didn't always have to be this way, though, and thanks to a report from THR chronicling the flick's troubled production, we now know why Men in Black: International turned out to be such a disaster.