Game Of Thrones Creators Confirmed To Be Making A Star Wars Trilogy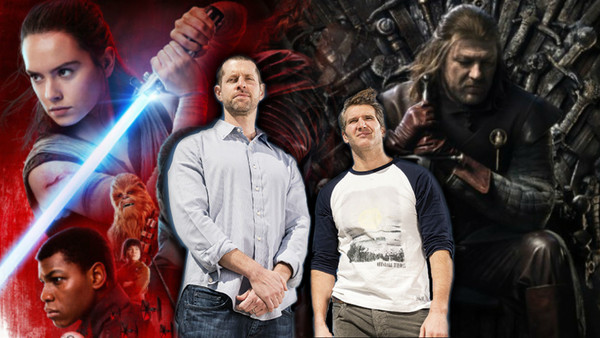 Game of Thrones creators D.B. Weiss and David Benioff have been offered a trio of Star Wars movies to write and produce.
It was revealed almost exactly one year ago that Weiss & Benioff had signed on for a number of films set in the Star Wars universe, but it wasn't clear exactly how many movies they'd be making. Speaking to TV Line, HBO Programming President, Casey Blows, has revealed the figure while speaking about the delay of controversial Civil War drama Confederate. He said:
"The delay has to do with [the fact] that they were offered three movies."
That's about the most concrete news we've had on their series in quite some time. With Game of Thrones Season 8 just a couple of months away from airing, though, we should expect to start hearing a lot more about Weiss and Benioff's Star Wars series later in the year. As for Confederate, which was immediately the subject of a backlash, Bloys states that is still happening:
"When they come out of [Star Wars], I assume they will come back to us."
Are you excited for Weiss and Benioff's Star Wars films? Let us know down in the comments.